You are currently browsing the monthly archive for January 2011.
My friend and colleague Lynne Marino (in the bright red jacket–her signature color) recently shared an article that had inspired her–a copy of a lecture by William Deresiewicz, a Yale professor,  given to a West Point plebe class last March. It was entitled Solitude and Leadership.
Lynne had just heard me tell an audience of EWN members that spending quiet time, especially in meditation, is essential to being a successful entrepreneur.
I was eager to see the connection. Lynne warned me that the download was lengthy, but worth the read.  I printed out the 8 pages and found a quiet time during the recent snowstorm to sit by the fire and read it. (I include this level of detail, because I'm always curious how others find reading time in their lives.) Here are my take-aways:
That solitude, "the ability to be alone with your thoughts…is one of the most important necessities of true leadership."
That these amazingly gifted students (at Yale and West Point) "had been trained to be world-class hoop jumpers…i.e. 'excellent sheep.'"
"My first thought is never my best thought."
The answers "can only be found within–without distractions, without peer pressure, in solitude."
And my favorite quote from the entire article: "Introspection means talking to yourself, and one of the best ways of talking to yourself is by talking to another person."
I often don't know what I'm truly thinking until I'm in conversation with someone else and the words come out of my mouth. Solitude is critical. I practice it twice daily in my meditation practice. It's how I've created so much clarity in my life. Voicing it out loud to another seals the knowing in my mind, and it becomes part of my DNA.
Who needs solitude? You do. Are you getting as much as you need?
I followed a link from my online reading of the NYTimes yesterday to a website called hippopota.com. The Home Section had featured Christian Jaillite's photo (left) of a child's stuffed hippo toy in its Kids column. It made me want to learn more.
I was awed by the clarity and simplicity of the offer. If you want to see how to get your message out there elegantly and professionally, particularly if you're offering a product, spend some time on Christian's site. (If you want a stunning and memorable piece of art, too, you'll love his work.)
Here's what he did right in my estimation. I'm assuming that the opportunity ignited his getting this all together so when the piece hit the stands, he'd be ready to take orders.
The website draws you in with a touching story.
The offer and process are clear–not cluttered with any other talents he might be tempted to put forward.
The pricing is clearly laid out. There's even a charitable component to the offer making it even more justifiable.
Other suggested images are provided to stimulate your imagination and showcase Christian's creativity and aesthetic.
In addition to the generous selection of ideas, there are also installation shots so you can begin to imagine how your child's bootie will look hanging next to your reading lamp. It's very personal.
There's even the legal piece to let you know, this is a professional you're dealing with. Don't mess!
One of the lessons in my book is that "easy is hard." What comes across perfectly and with such stunning simplicity actually represents a ton of work in the background. My hat's off to this gifted creator for his art as well as his marketing skills. Nicely done.
$50. Compared to the price tag to be a Davos Man, it's a steal.
I was absorbed by a recent article in the Times by Andrew Ross Sorkin entitled A Hefty Price for Entry to Davos, the 'heady power gathering' of the World Economic Forum, a Swiss nonprofit founded by Klaus Schwab. Invitations to this event go out to members only, and the combined membership fee and ticket cost is $71,000 for the privilege of flying to Switzerland (not included in the ticket price) and mingling with prime ministers, CEO's and entertainers like Bono.
What struck me about the Sorkin piece was his final quote by Steve Case, founder of AOL. Here you are, at the top of the heap at one of the most prestigious conferences on the planet and the feeling is the same as you had in 8th grade: "You always feel like you are in the wrong place in Davos, like there is some better meeting going on somewhere in one of the hotels that you really ought to be at. Like the real Davos is happening in secret somewhere."
What happens at each of my Remarkable Women's Network events is the opposite. All 30 CEO's are in the same place, introduce themselves to each other and then break into smaller groups for more focused and intimate exchanges. After 20 minutes in one group, you're assigned a second group and then a third. There are no private alcoves, no hidden perks, no unseen amenities. Equal footing, exquisite connections and an environment of support and acceptance. No one walks away feeling like she missed something. It's all there and everyone gets her fair share.
Maybe Klaus should contact me for my formula…
I was interviewed on Jim Blasingame's Small Business Advocate show this morning. The topic: how to stay educated as an entrepreneur. I chose that theme, because when I was in California over Christmas, my brother caught me up short with this challenge. "What new things are you going to learn this year?"
Since I returned from that visit, I've signed up for three different learning opportunities. One will be to attend a conference in Phoenix (okay, I'm going to go where it's warm!) to better understand a marketing program I use called infusionsoft.com. I also anticipate that the networking there will be amazing. It's a sophisticated online program. I imagine that the attendees will be equally professional and inspiring.
I've signed up for a fun Saturday afternoon program at the Silvermine Art Guild to learn how to really use my digital camera. I'm not happy with the quality of my photos, and since facebook is now such an important part of my communications package, I want to improve that skill.
I also have enrolled in a 'growth' program for business owners through the WBDC being offered on several Saturdays over the next few months. I believe it's a good time to re-evaluate my business model and have other successful women and mentors give me feedback and suggestions.
Specifically, Jim and I discussed not overloading on information just for the sake of information. We all have so much coming at us all the time. But education is different. My high school Latin teacher, Mrs. Abbott, would be very proud to know that I still remember the Latin roots of the word educate, which comes from: ducere = to lead and e = out –> e-ducere = to lead out. If the information isn't leading you out of where you are and toward something you care about, edit your information stream.
What will you be doing in 2011 to lead yourself out and into your best future?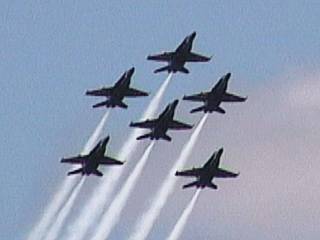 Just back from meeting someone new for coffee and recognized a theme in our conversation. This wonderful woman entrepreneur had a great idea. She had found a location to house her concept that absolutely lit her up. The cost of it was discouraging, but we talked about her making the owner an offer just to re-open the conversation. There was great hesitation on my new friend's part.
I related two stories to her.
A couple of years ago a client of mine who is a photographer was looking for a studio outside her home so she wouldn't have to schlep equipment every time someone wanted a headshot. If she had a studio space in a good location, people would come there. Plus, if it were in a commercial retail space, there'd be foot traffic and walk-in's as well. "But I can't afford any space in Fairfield County, " she insisted. Long story short, I challenged her to at least speak to a realtor. Which resulted in her finding a space that fit her needs exactly, that when shared with a colleague of hers cost her $500 a month for 2000 square feet of space–exactly what she had envisioned.
Story #2 – I was in the original company of the Mount Holyoke College Summer Theatre and continued to attend shows there for many years. At the beginning of every performance, the director would come out and make a few announcements, one of which went something like this: "Westover Air Force base is located only a few miles from here. They fly their drill patterns at night, so when that occurs, the actors will pause where they are in the performance, freeze, then resume the play as soon as the flight has passed over." Summer after summer this was the way it was. Until someone said to her, "Have you ever called Westover to see if they might accommodate your show schedule?" The answer was no, she had not. She assumed it was an impossibility, a ridiculous question for a college theatre to make a request of the AIR FORCE.
She made the call. And you know what happened? They changed the flight patterns. No more interrupted summer stock performances, because someone had the courage to ask.
How about you? Have you even asked the question? What inspiration is burning in you that you THINK is impossible and haven't even allowed yourself to inquire about?  I challenge you to take that risk and share your results with me and my readers.
For those of you who have been following my mistaken pedicure appointment last week, here's the last chapter. I got my free pedicure yesterday, and what a treat it was.
I shared the whole blog story with Monica, the woman at my feet (!) who delighted in hearing about the passionate responses I got. I also asked if I might share her contact information, especially because her resolution to the missing-word-text was so satisfying.
I've posted her business card below. If you want a real treat, and/or if you want baby soft feet again, let Monica take care of you. She does an amazing job of working with people's feet (hands, too, but I go there just for my toes). She takes her craft very seriously, even took a course out west to learn how to make custom fitted shoes. She really cares about our comfort and the health and beauty of these lower extremities of ours.
At the end of this appointment I scheduled my next one for late February just before I leave for a beach vacation where feet really matter. Monica used an old-fashioned #2 pencil to write out the date and scheduled time on the back of her business card. I'll put it in my tickler file and bring it along with me next month–just for clarity's sake.
Thank you all for your wonderful comments. I did give Monica a sizable tip, which she appreciated, and which felt great to me.
I'm honored and thrilled to be the EWN keynote speaker next Wednesday at the Norwalk Inn. I've been a member of the organization for 20 years. This is my first time ever speaking at a lunch event. Today, with so many things shut down due to snow, is the perfect day–a week in advance–to get everything in order. I can let it marinate over the next several days before going live.
My topic, a good one for the month of January, is It's 2011: Do You Know Where Your Goals Are? Like I do for most projects I undertake, I created a mind-map for what I want to accomplish today. This visual allows me to see the multiple areas I need to spend time on, then designate the minutes or hours on my calendar for each item. My handwriting has become less legible, so here is the bulleted list seen in the spokes below:
Finalize script- decide on illustrations
Practice one hour
Create packing list
Figure out staffing for book sales
Create handout
Here's the take-away for anyone attending next week–You will participate in an exercise to identify a life or business-changing opportunity and create the accountability to take one step towards that vision.
I dare you to attend!
And I invite you to share this posting so others can take the dare too.
(For this to make sense, please read yesterday's post first.)
…My pedicurist texted me on Saturday with a big apology and the offer of a free appointment. She listed every time slot she had on her calendar, which for anyone who texts knows is a lot of work.
Your comments were enlightening and heartening to read. You're all business owners, so you know what's at stake. What I realized from this was that everyone operates out of his/her own self-interest. To be truly successful in business and in life requires the maturity to accept responsibility and extend ourselves to our clients. Yes, there's a cost (time, money, pride), but losing a customer is far more expensive.
In the spirit of full disclosure, this was what the original text said:
I have anytime on Friday unless someone cancels. Any other day and time?
I saw only "I have anytime on Friday" and dismissed the rest, because that's what I wanted to see. Have you ever done that? Human error here, too.
The Universe has a magical way of helping me/us see both sides. Yesterday I received a message on my phone from my shiatsu practitioner. "Jane, it's 4pm. I had us down for an appointment today." I have him on my calendar for next Monday at 4pm, but I know that he was right, and I was in error. At the end of each treatment he takes out his phone and he types in our next appointment while I'm standing there. That visual cue reinforced my own mistaken listing. I have him as a recurring event in my calendar program in which he shows up weekly, even though our appointments are usually 3-4 weeks apart. I deleted the wrong Monday date.
I sent him a check for the missed appointment this morning. What's good for the goose is good for the gander.
Can't wait for my luxurious pedicure this Friday. Boy, do I need it!
This entry could be subtitled, "The Problem With Texting." Here's what happened:
I treat myself to a pedicure every couple of months. Not the standard fare of popping into the ubiquitous nail salons in my area, but a high end, highly skilled treatment that really takes care of these bodily extremities and nurtures me as well. My practitioner, a successful business owner, operates her shop solo where she sees one devoted client at a time. She communicates primarily through text messages, which is how I had set up my appointment for last Friday.
Imagine my dismay when I arrived at her salon to find another woman about to dip her feet into the warm, bubbly tub my toes were yearning for. "You're not expecting me, are  you?" I asked, stating the obvious.
My pedicurist looked at me with wonder and said, "No."
What do you do in 2011 when you believe you're right and can prove it? I pulled my BlackBerry out of its holster and went directly to her text message that said, "I have anytime on Friday…" Admittedly, this was followed by a couple more phrases which didn't make sense and I ignored. I texted back, "I'd like 10am on Friday" and put it on my calendar.
Because she's a savvy business owner, she too has a BlackBerry and also found our correspondence. She looked at it, looked at me, and said, "What I meant to say was I don't have anytime on Friday." Human error.
I laughed, had a moment of relief that I wouldn't have to face the icy parking lot with open-toed shoes, and said good-bye.
I won't tell you today what transpired. I'm curious to hear what you would have done as the client and the business owner. I'll post all your comments.