You are currently browsing the monthly archive for September 2011.
…will be a future Nobel Peace Prize winner! Yes! At my Come As You'll Be event I will be host to the 2016 Nobel Peace Prize recipient. Currently, she is a client of mine whose passion is leading mission trips to third world countries. She's been to Haiti several times since the devastating earthquake there and has helped serve the population in need of medical attention. That's what she does on her vacation.
For work she arranges home health care providers for the ill and elderly. She's in her 10th year of running this successful business. When we were discussing her goals for the next few years, she mentioned how much she'd like to increase her level of service in the world. She plans to run at least two mission trips per year organizing a crew of doctors and nurses to bring with her on these ventures.
She'll be attending my event next week, but was coming up empty on what amazing thing could happen in five years that would be fun to dress up as or use as a prop.  I suggested that she was deserving of major recognition. Her business is financially successful. Money is not her primary motivator. When I broached the subject of the Nobel Prize, she burst out laughing, but there was also an audible gasp at the possibility.
What would make you laugh and gasp at the same time when you think about your future? Is it an award or other form of recognition? A publication? A degree? An amazing client? My final Remarkable Women's Network event of 2011 is your opportunity to dream big and Come As You'll Be.
Want to meet a future Nobel Prize winner, or come as one? There are 5 spaces left. Join us!
Getting specific around numbers is an awareness that continues to grow within me.
I still remember my 10th grade math teacher, Miss Stone, who always referred to things that happened "a hundred years ago." Invariably, it meant something from two decades prior–or before us high-schoolers' brief lives even existed. Now, hundreds of years later, I find myself using that phrase every ten seconds.  Since the rise of the Internet and all it has brought with it, anything 20th Century does feel like eons ago.
It's got me thinking about how and why we over-estimate numerical values. I rarely say I have 38 emails in my inbox. It's "I've got a thousand emails." Or, I won't get specific and say I have to return 6 phone calls. No, it's "I have to make a ton of calls."
I was thinking of this today as time becomes more and more precious. I've gotten hundreds of new clients since the second or third week of September. Four, to be exact.
What is the correlation–for you–between what you say out loud and the truth?
Is it to make us feel more important? To pump up the numbers to foster our sense of significance? How much more trustworthy is the person who names the actual amount without exaggeration? There's a ring of truth when it's spoken, and that's what I want to hear, no matter how low it goes.
Do you ever inflate your numbers, and if so, for what reason?
My son Rob first told me about Warby Parker a couple of years ago when I admired his cool eyeglass frames. What I remembered was that they cost under $100 including the lenses. Unheard of!
I also remembered that it was a by-appointment-only shop in NYC, so that was a deterrent. I was still functioning fine with a few pairs of glasses on a prescription that needed renewing. Once in the optometrist's chair and told my eyes had worsened, I looked at the bright side of finding new frames–especially at Warby Parker's inexpensive showroom.
Long story short, I made a visit this month only to find out that they don't handle progressive lenses. Those of us who need our glasses to perform multiple functions without the embarrassing, tell-tale line of bi-focals won't benefit from this company's cookie-cutter approach to filling prescriptions.
I ordered a pair of frames anyway (at a slight discount) and decided to handle the lens-filling locally. Finding a nice pair of frames for $80 (my cost without any lenses) is a challenge anywhere, even at discounted places like Costco.
When the package of frames arrived, there was a cool enclosure that made me smile. Here's how it reads:
WARBY PARKER
eyewear
Get ready–starting today you'll be getting a steady stream of compliments on your new Warby Parker glasses. We want you to love your glasses as much as we do. If you have any questions about them, or about Warby Parker, or life in general, please don't hesitate to call us at (888) 492-7297 or write us at help@warbyparker.com.
FOR EVERY PAIR OF GLASSES YOU PURCHASE, A PAIR IS DONATED TO SOMEONE IN NEED.
I promise to show you an image of me in my new glasses once I get them back from my optometrist's in-house shop. And I'm grateful to know that for any questions I have from now on, Warby Parker will be there for me.
On a coaching call today the topic of setting limits came up, especially with children living at home. I told my client that when I began practicing Transcendental Meditation (TM) almost 20 years ago, my instructor provided me with a sign to hang on the doorknob of my bedroom where I practiced TM. It let anyone approaching know that I was busy and couldn't be disturbed.
The first week or two I would hang the purple laminated sign on the knob and yell down to the kids, "I'm meditating now. Don't bother me for the next half hour." They didn't.
I continued to hang the "I'm meditating" sign outside my door day after day. Until I realized that my kids immediately respected my wish and maintained that respect and quiet from Day 1. My shouting down to them and hanging out the sign was a reminder to me. I'm doing this. I deserve to take this time. I want you (Jane) to know that I (Jane) am doing a discipline that requires my focus. My family got it on the first try. It took me several weeks to notice that I didn't need to repeat myself or try so hard.
On a designer house tour years ago I came upon an elaborately decorated upstairs bedroom with a 4-poster bed and canopy, a dozen attractively mismatched pillows and one very long rectangular pillow in front of the rest. It was needle-pointed with a one-word message: TONIGHT. (We asked the docent to show us the reverse side. It was also needle-pointed: NOT TONIGHT.)
When you set a limit, know that it is as much for you as for those around you.
"The marathon's the parade," my friend Doreen once said about the actual running of the 26.2 mile race. You've done all the hard work, trained, sweated, ached and pained. The day of the event is a celebration–a parade. "You don't change anything. You show up and simply perform what you've spent months practicing."
An entire city turns out to cheer. There are water stations and banners along the way.Your friends call out your name and encourage you as you near the end of this arduous journey.
Where were they when you were in training?
One of the hardest parts of prepping for anything worthwhile (i.e. long term goals) is that instead of the rallying forces that come out at showtime, your internal chorus is filled with saboteurs deriding your ideas, challenging your assumptions and generally impeding your progress.
I should know. As I'm putting dates on the calendar for my fall events, there has been a symphony of condescension and crescendos of self-doubt.
And, I'm putting them out anyway, which is what I advise my clients to do. Gremlins, be damned. Action is the magic word.
Here's what it looks like up close. I'm planning to offer my webinar sessions on Thursday evenings EST. "Well, how are the Europeans going to call in, Jane? It's too late for them." "What about Thanksgiving? Maybe you should wait until the new year." "Thursdays are tough for people." I'm ignoring them all, but acknowledging their presence. I'm sure you have similar voices with equally 'useful' information and ideas.
I'm really excited to be sharing my methodology for becoming a Soul Proprietor. I've designed a powerful visual presentation and an equally powerful script. Participants will have weekly field work–creating a vision, defining a market, mindmapping, etc.–which will result in a leap into your dream work or a substantial leap ahead of where you already are.
In addition, I'm offering two hours per week of coaching support as you work my program. I'll be there when the gremlins come out and fear seeps in. I'll be there to cheer you on as you experience success after success. You'll hear your own voice and echoes of it as others share their challenges and successes too. There's nothing like hearing your story told by others to reinforce what's true for you–the good, the bad and the ugly.
Please join me for my free introductory webinar: The Soul Proprietor's Formula for Building Your Business aka Things I Wish I'd Known When I Started My Business Wednesday, October 26 at 8PM EST. Mark your calendars now. Registration will begin in a couple of weeks.
I've got three great offerings coming up this fall, and I'm really excited to share them here first.
My final Remarkable Women's Network event for 2011 is Wednesday, October 5 from 5:30-7:30pm at Troy Fine Art in Southport, CT. The focus that evening is Come As You'll Be. At past goal-setting retreats I've run, this themed party concept was the Saturday night highlight of the weekend. Guests are asked to dress, speak and think five years out.
What success would you love to live into for Fall, 2016? Dress up as the best-selling author, award-winning designer, fabulously wealthy business owner, etc. The paparazzi will be on hand to capture the moment. You'll meet 30 other remarkably successful women and find out how they achieved their goals. I promise, it will be the most fun you've had in months.
I'm also rolling out a new concept in Mastermind Groups at a special lunch event on Friday, October 14 in the Club Room at 597 Westport Avenue, Norwalk. You'll not only meet two dozen other women who want to grow their businesses, but you'll have the opportunity to get feedback, motivation and inspired accountability.
What do I mean by inspired accountability? When I hear a woman business owner commit to taking a huge step forward on her own behalf, I get inspired. When I hear a dozen women stake their claim and set a date by which they will research, call, announce or commit to the next growth adventure in their businesses, I'm blown away. That's what October 14th will be about. Stay tuned for the details via my newsletter, but save the date for my kick-off lunch event.
My third offer coming up this fall is a brand new webinar series on how to become a Soul Proprietor. I'm really excited to be making my own offer after studying with a group all summer on the best way to create and present a program like this. I'll be starting with a free webinar in a month so you can try out the medium and see if you like it. What I love about this opportunity is that over the years I've heard from so many of you outside the tri-state area–like the Pacific Northwest, Singapore and Moldavia. I'd love to get YOU on the line for these sessions.  Watch for the details!
I hope I'll see you this fall at my Remarkable Women's Network event Wednesday, October 5, my Mastermind Groups lunch launch on Friday, October 14 and/or on my upcoming late October free webinar class.
I ended up in the dentist's chair at 7am this morning for a repair on a tooth that chipped. Turns out I need a crown, but hadn't scheduled enough time for the whole shebang this morning. Nonetheless, I was a quivering mass of jello in Dr. Klein's office.
I said to him as I was leaving, "I wish that you could come to one of my talks so you could see me as the powerful woman I am." He laughed and told me the story of a judge he used to treat–The Hanging Judge, he was called–who was ruthless on the bench, but a puddle in the chair, just like me.
Last night I spoke at the New Haven Council on the Arts to a fabulous group of artists and creators. My energy was high, I felt vital and on purpose, connected and totally in the zone.
Not sure there's much of a point here, except the recognition of the contrasting highs and lows we face each day. I'm glad that I know where I shine and where I need Novocain.
Do you know where you're hot and where you're not? I'd be curious to hear.

I had the pleasure of attending Linda Urbach's reading at the Westport Public Library on Thursday night. Linda is the author of a delightful new novel: Madame Bovary's Daughter, which is the adventurous tales of Berthe Bovary, daughter of the infamous Flaubert character. 
I thoroughly enjoyed the literary ride Linda took me on to 19th Century France and a world of fashion and romance mixed in with a dollop of fictionalized historic figures like the artist Millet and the famous couturier Charles Worth. I couldn't put it down.
What added to the great pleasure of reading Linda's work was that she and I had worked together several years ago when she was re-starting her literary career. When we originally met, Linda had been a successful writer in the ad world. But her satisfaction level was declining. She's a novelist at heart and wanted to devote her time to that work. That's when she hired me. Publishing Madame Bovary's Daughter is the icing on the cake.
Here's how Linda remembered our coaching experience:
I was halfway through my third novel which was like being halfway to hell. I really didn't think I could finish it …especially after a 25 year hiatus from writing.  That's when Jane Pollak floated into my life. I say float because her coaching is very gentle. Jane has a light but firm touch.  There is no doubt in my mind that I wouldn't have finished my novel without her.  Her weekly coaching sessions kept me on target, in focus and very productive.  I could write a book about how much she's helped me but unfortunately it's not my genre.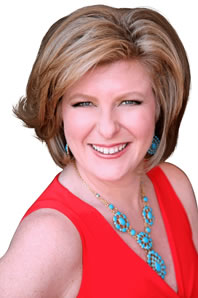 It'll really feel like the school year has started when I attend the EWN Luncheon tomorrow featuring Fabienne Fredrickson. Fabienne is an excellent speaker and role model for walking your talk. She is one of the most successful people I know.
I hear tomorrow's event is a sell-out which makes it very exciting. The energy of over 100 women entrepreneurs is intoxicating to me. And the new location–Dolce Norwalk–makes it even more attractive.
I hired Fabienne as my coach in 2004 and credit her with helping me get my coaching business flourishing. She's no longer coaching 1:1 and instead runs huge events in California with hundreds of attendees. I am in awe of what she's accomplished and admire her drive.
She provides quite a different map than this Soul Proprietor. I find it endlessly fascinating to watch a master at work and look forward to learning something new.
It amazes me how my energy shifts from Labor Day Monday to back-to-work/school Tuesday. The last week of August and the days before the holiday weekend crawl. And then BOOM! It's business as usual, as though nothing has ever been other than business as usual.
I've been contemplating where to put my focus this fall. Two Mastermind Groups that were on the calendar are now off. I have a few 1:1 client spots open. My next Remarkable Women's Network event is filling nicely, and I'm grateful for that. I have several speaking engagements lined up which I look forward to.
But my focus is going to be on something different.
I received an email newsletter from Ken Nelson who asked: Do you Google all of your deepest questions? I laughed out loud, then read a terrific piece which quotes him regarding mindfulness in this age of technology:
The mindfulness tools Ken teaches at Kripalu can be used in any circumstance, time, and place. "Whether you're driving, in front of a computer, or on the phone, you can practice being present, and cultivate a capacity for conscious witnessing," he says. "It's about allowing sensations, thoughts, and feelings to arise inside of awareness, and noticing that everything is a movement inside of awareness."

 The process he teaches involves five steps that are at the heart of the Kripalu methodology: breathe, relax, feel, watch, allow. "Our capacity to experience awareness can grow any time we notice that everything is moving: The breath is moving and changing, thoughts and feelings are moving and changing," he says. "But awareness itself doesn't change. When you notice in the foreground that everything is changing, and you begin to identify less with that foreground and more with the background, you can see yourself inside of an ocean of awareness. And you can bring a natural capacity for kindness and compassion into your relationship with whatever's happening in the foreground."
Yesterday I had a session with my coach, Michele, then read a shamanic newsletter she sent me this morning. Both of these newsletters, Ken's and the one Michele sent, and my conversation with her led me to my own inner wisdom and the answer to the question I ask as the subject of this blog–What are you majoring in this semester?
I'm going to major in ALLOWING this semester. If you don't know what I mean by that, you probably haven't even read this far into the posting. I can't put it any better than this paragraph from the second newsletter I read:
This is more of a "being" month than a "doing" month. Certainly you may have energy to put into tasks and projects but the motivation and support for their accomplishment comes from a place of being rather than a place of doing and effort. Because of the unpredictability of the times, things may manifest in very unusual ways if you allow them to. This requires putting your fixed ideas about how it should be done aside so that something new can emerge. It is a good month to revisit all of your intentions and determine whether you have enough flexibility to allow a new way of manifesting.